Certified Nurse Aids
4 To 24 Hour Care Available
Transportation Or APPTS
Companionship
Personal Care
Meal Preparation
Light Housekeeping
Shopping & Errands
At Christian Care Services we approach long term care in a special way, with that extra caring, Christian compassion.

We have clients of all ages - youngsters and elders. We truly value all of them, but especially our elder clients when we meet them in the later stage of their lives. We understand the commitment that we make when we take on the care of an elder in a 24 hour, seven day a week schedule. We assign a primary caregiver to that elder and regular alternates. We take the time to familiarize our client with all the caregivers so that they become familiar faces for that elder. Our goal is to develop a special warm and trusting relationship between the primary caregiver and the client.

Our caregivers will be there for the client for the daily routines, the errands, the doctor appointments and for the special moments such as birthdays, holidays, special events and in illness and crisis. We care about the commitment that we are making when we take on a client and we take that commitment very seriously.

Our caregivers can also help with family gatherings or be the family that is there for the elder when needed for special events or holidays. At Christian Care Services we take our commitment to the Lord very seriously and in turn the commitment we make to the elders and the younger clients we care for. We know that we provide a very needed and appreciated service for both the client and their family

At Christian Care Services our goal with a client is to be there for the client for all their needs. All of our caregivers are trained to be observant, see the situation, and take care of it. This is what sets us apart from other care service companies.

Call us...
If you have need for companion care services for an elder, call us today. We offer a no-charge interview and we are happy to discuss your needs and concerns. We have companions in the Denver metro area, the front range and Colorado Springs.


Department of Public Health Care ID #1048
Christian Care Services
Home Health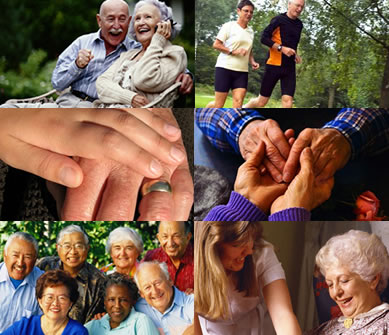 Christian Care Services provides a variety of services for our clients. We can provide both home companions and registered nurse services depending on the need of the elder client. We can provide:


All meal preparations with special attention to serving foods that this client wants and are nutritiously balanced and are good for the clients condition.
Needed personal care to maintain dignity
Light housekeeping to give the client back their and pride in their home
Alternative therapies such as massage with essential oil therapy to build immunity and proved comfort during illness
With our home maintenance contracts we have access to handyman services, painters, carpet cleaners and other home service companies so our clients can maintain pride themselves
Transportation for doctors visits, church attendance, shopping, sight-seeing, or personal visits to friends
With our alternate caregivers available, we can run errands for our clients so they do not have to leave home if they do not feel up to the outing
Companionship and compassionate understanding for our client's health situation are always important to our caregivers - we are all good listeners
24 hour care, seven days a week is available along with customized schedules where we work with family caregivers. Live-in care can also be provided to family caregivers.
We can also provide at-home long-term hospice care in the home.